INTERNAL FITOUT OF VINTAGE TEAROOM
In 2014, an ex-hospital manager took the bold step of changing career, getting married and setting up a new business. Establishing Dormouse & Teacup, their aim was to create a talking point and destination for the local 'ladies who lunch.'
Having been let down previously, they were faced with various lease issues, required planning consent and a building warrant and needed a concept of how the environment could work whilst staying true to her values. Dormouse & Teacup looked for a turnkey service that would allow them to focus on planning the launch of their new business.
Dormouse & Teacup
Client:

Dormouse & Teacup
Services:

Interior Design
Location:

Inverurie, Aberdeenshire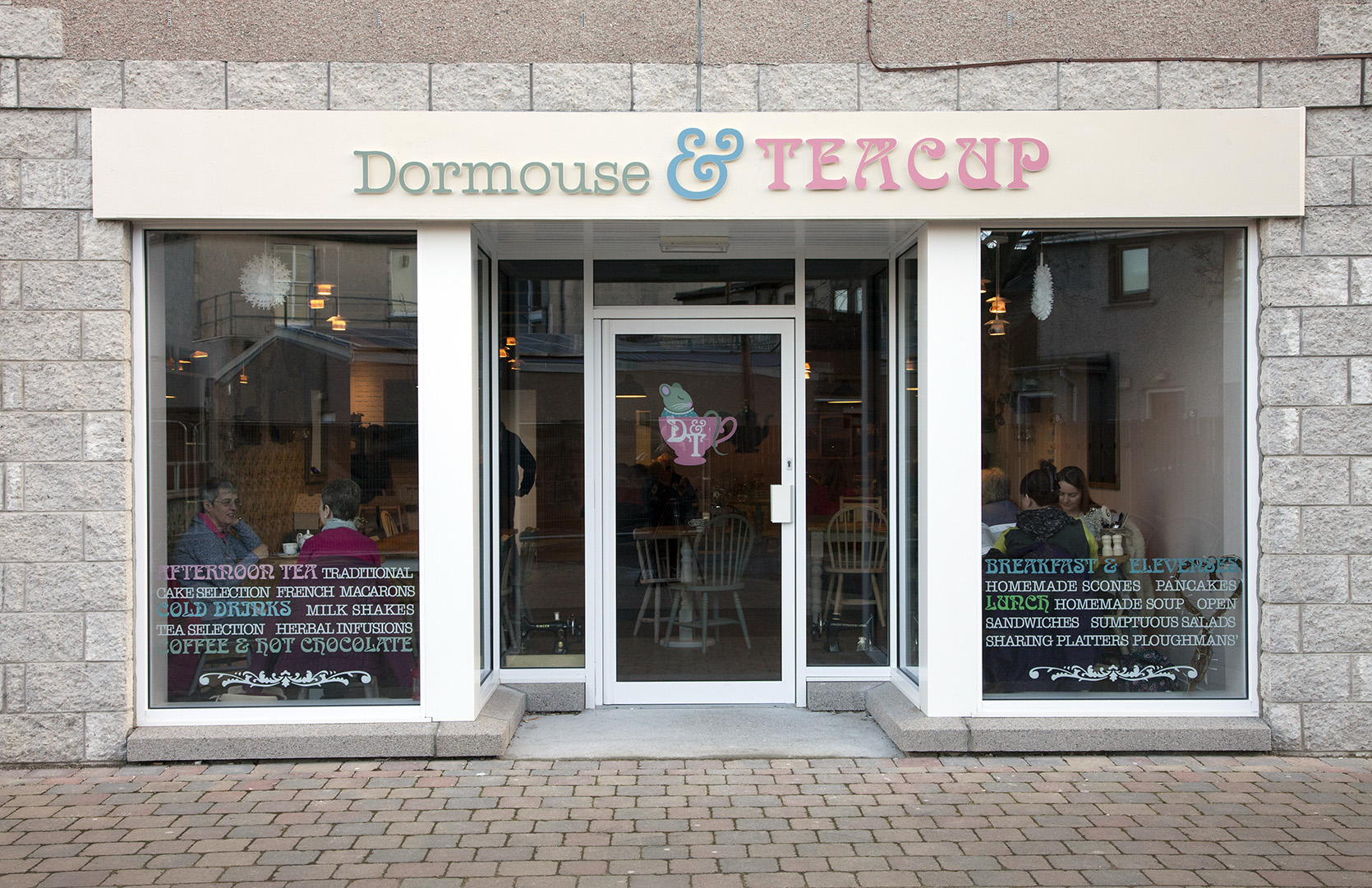 Action
Existing building Survey
Concept design/3d Visualisation
Legislative approvals ( Planning permission, building warrant, change of use and licencing application)
Interior Design
Brand Integration
Result
The Dormouse & Teacup successfully launched on time and has quickly become a talking point for the community. Its modern, quirky interior is of the moment but with a charm that will give comfort and atmosphere for a long time to come. Exposed ceilings with vintage wall papers and accessories combine well to create a unique space.
"Having chosen to work with Tinto Architecture and the RTK Development Team on my life long dream of opening a vintage tea room, I was delighted that their design input far exceeded my expectations in terms of passion and commitment to the project. Although I had ideas in my head, harnessing them and getting them down into an 'award winning' setting was where Richard excelled.
What I appreciated the most about working with Richard (and his team) was his/their ability to cut through the predictable politics and building jargon of the project, keep me happy, and deliver the expected results in line with the agreed deadline and budget cost.
I have since re-engaged the Tinto team to work on a custom refit having far surpassed trading expectation in the first year. I would highly recommend the Tinto Team for anyone who likes to be unique, to break from the norm or just to stand out from the crowd!"
Lucy McLeod-Director of Dormouse & Teacup