Marrying Old & New — Q&A with Kelly, Events Manager at Union Kirk

Tasked with transforming the upper floor of this historic, listed building on Union Street, The Union Kirk team wanted to repurpose the upper floor and create a unique, flexible, multi-function space to cater to a variety of different events — from weddings and banquets to corporate events and functions.
We caught up briefly with Union Kirk's Events Manager Kelly for her perspective on their TINTO journey and to get an update on the first few events in this newly transformed space.

---
How did you find working with team TINTO?
Working on any project during COVID and lockdown was a challenge! Supply chain issues did impact the project, but there was always a clear line of communication with Lisa and TINTO which was helpful and reassuring.


What did you enjoy most about the process?
This is the second time that I have been lucky enough to work on a new venue / hospitality project. I enjoy having the opportunity to put in place from the very start the details that will have a direct impact on the overall guest experience and it helps having a team on board that understands those details and requirements.




What are your favourite features of the design?
Marrying – excuse the pun – the old and new together. I love all of the original features that are now complemented by the new contemporary décor. It's just stunning — there is nothing else like it in Aberdeen.


What for you sums up the overall 'WOW' factor?
Without a doubt it's the clients' first reaction to the space! Witnessing their "Wow!" reaction gives me goosebumps every single time.


How have your first few events gone since?
The new venue has been so well received by our clients. We have received nothing but praise in their feedback for the venue, food and service. It makes all the hard work worthwhile!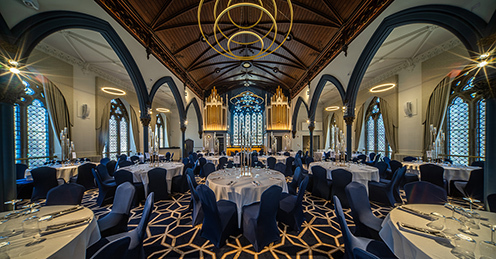 Follow us on Instagram, Facebook and LinkedIn for the latest project updates, Q&As, news and architecture inspiration.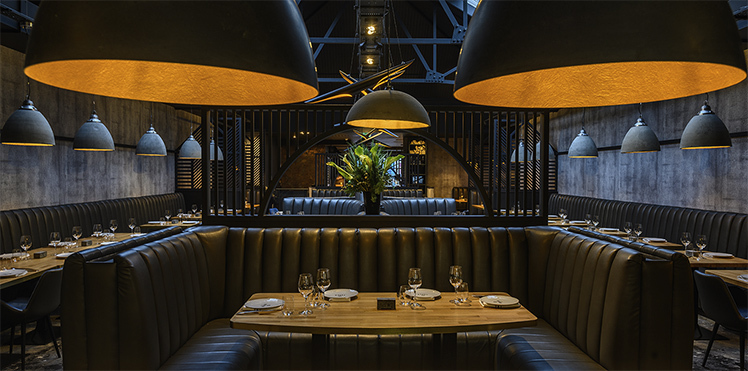 A Place for Happy Customers
We specialise in crafting memorable spaces for bars, restaurants, leisure facilities, hotels and shops.
Let's Talk