139 Union Street
This exciting project was another chance to work with our developer clients and restore and breathe life into one of the historic buildings in Aberdeen. Repairing and restoring original features of the building whilst adding luxury contemporary touches, the space has been transformed into beautiful apartments fit for 21st century living.
Client:
CITY RESTORATION PROJECT
Many of the original features of the building such as the panelled doors and window shutters were able to be repaired and restored, to keep these traditional aspects in the modern apartments. Where restoration was not possible, moulds were made and cast in plaster to create exact replicas of the cornicing and skirtings, keeping more period features in the transformed building. It was important to try and minimalize new partitions, and we worked with existing layout of the building, keeping all existing walls and features.
Due to the nature of the granite building, there was a special methodology in place for drilling into the granite, and providing air supply and extraction throughout the building, in order to protect and preserve the materials. The original, historic windows were mostly kept and repaired so no new openings in the granite were created, giving minimal visual impact from the front of the traditional Aberdeen granite building. We are proud to have worked with our clients on another a project like this and contribute to their city restoration project!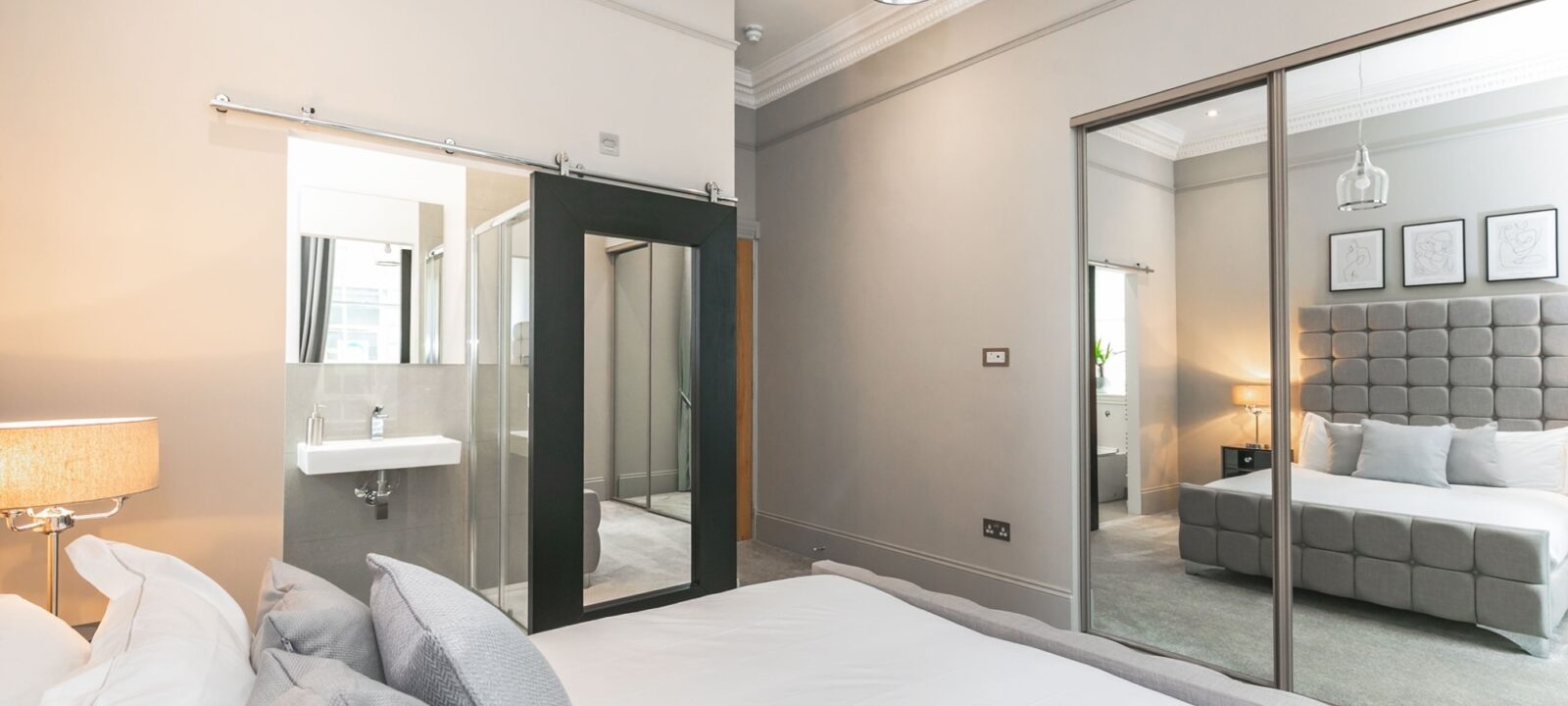 "Tinto Architecture once again proved integral in delivering our vision for beautiful and unique homes in Aberdeen city centre. We thank Tinto for their dedication and expertise and look forward to unveiling our next project together."