Atlas Professionals
Atlas Professionals is a recruitment and HR company providing specialist management for needs in the global energy & marine industries.
With a presence of numerous worldwide office locations, the Aberdeen office is a key investment in the company's continual growth and is to be used as a flagship space in terms of office and brand design. Their desire was to create a simple and effective office to allow successful communication between the team members and create an enjoyable experience for their clients.
Client:
Atlas Professionals
Services:
Architecture, Interiors, Project Management
Refitting this harbour-front office space was a matter of carefully planning the layout, keeping it simple where possible and making the space radiate the Atlas Professionals message. Branded glass doors, colourful and varied seating, human-centric imagery and graphics – all part of the TINTO plan to help Atlas facilitate good communication and warmly welcome clientele.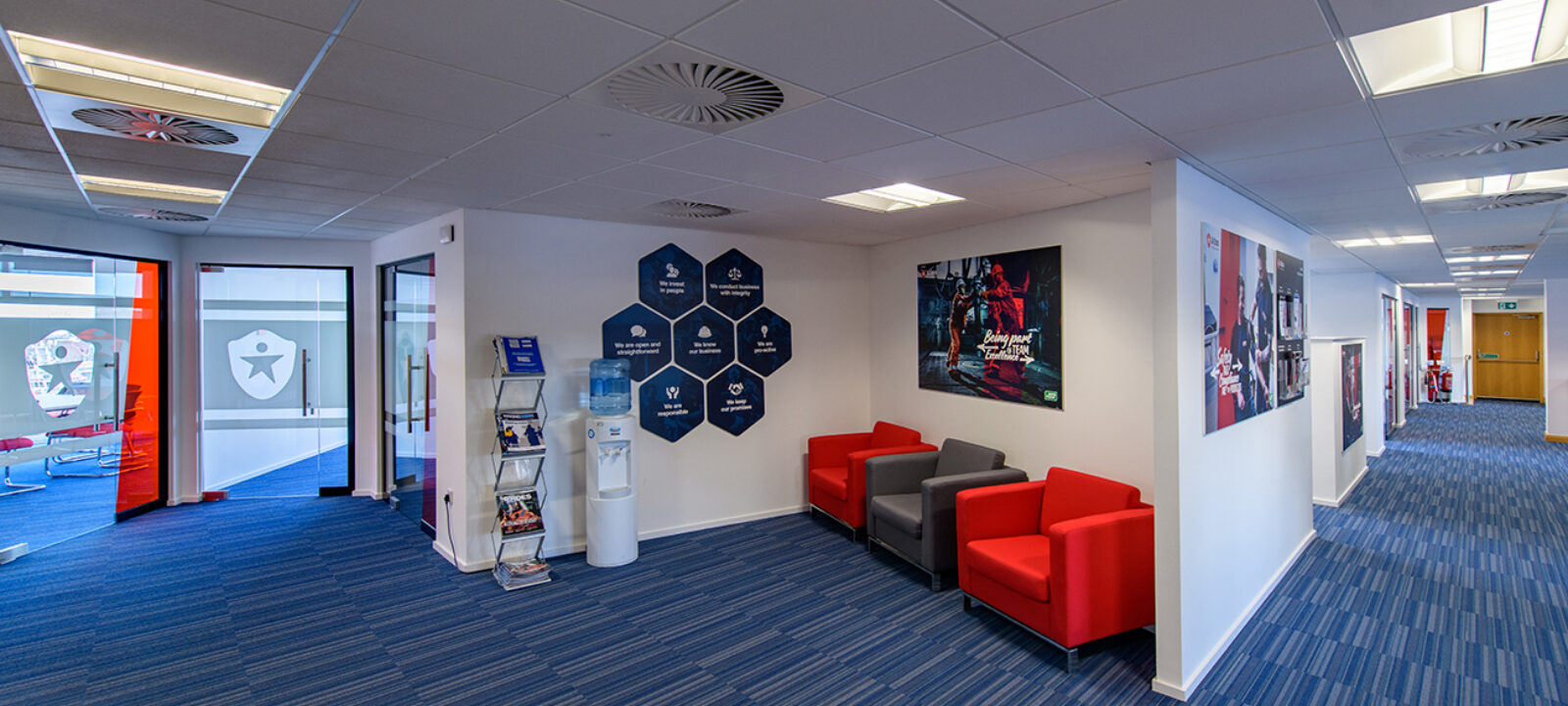 The result was a tailored office space with a thoughtfully planned layout that is simple yet effective. Transforming the pre-existing empty shell to create a new office experience cohesive with the brand has provided the company with a platform to grow and thrive in their Aberdeen base. A safe, reliable, competent and happy workplace experience – perfectly aligned to their core mission as a business.
"The final product is second to none and Tinto has created a workspace that is not only fresh and vibrant to look at but is also a very work-friendly environment. There is no question that this office has had a positive impact on our team's morale."



Happy Teams, Better Work
Are you considering improving your work space? Looking to design an office that promotes health and wellbeing?
Lets Talk