College Bar
An Aberdeen institution in a stunning gothic granite building, the College Bar has been providing great nights out for over 20 years.
To bring this venue into the 21st century we were approached by client PB Devco to redesign the entire space with a focus on craft beer, sport, live music and cocktails. In addition, they were looking to provide an inclusive, relaxed and welcoming ambiance through interior design style and good use of space.
Through this sound spatial planning, creative thinking and a finely tuned attention to detail, the 2018 College Bar refurbishment provided exactly what the client was looking for and more. With the bar (naturally) as the focal point, plenty of screens for live sport and a hearty combination of materials (wood, steel, brickwork), the interior décor of the new and improved College Bar is tied together nicely with a bottle green colour palette.
Reimagined as a stunning bar venue in the very heart of Aberdeen city centre – College Bar is now all about refined industrial décor, good lighting, copper beer tanks and a variety of areas to sit, watch, relax and enjoy. Cheers!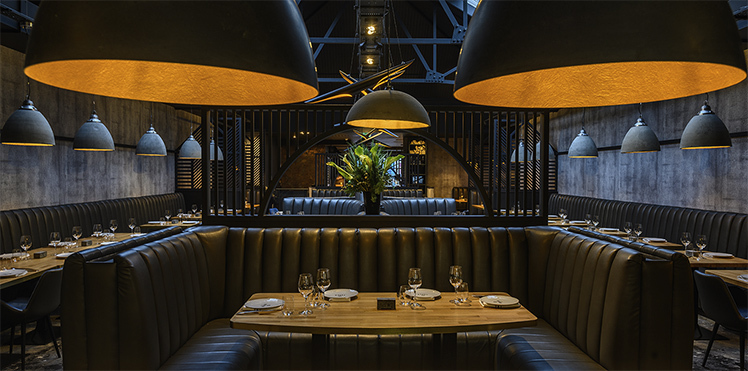 A Place for Happy Customers
We specialise in crafting memorable spaces for bars, restaurants, leisure facilities, hotels and shops.
Let's Talk