Caber Coffee
With increasing demand and new business wins, Caber Coffee required an extension and modernisation of their existing facilities – including a brand new Caber Coffee School and Workshop.
Using our full suite of services, we worked with Findlay and the team to develop a concept that would allow customers to fully experience the story behind this successful brand.

Client:
Caber Coffee Ltd.
Services:
Architecture, Interiors
Spreading the good word and 'Teaching the Taste' – the Caber Coffee School needed to be professional quality from top to bottom, and the Workshop likewise. Taking a lead from the Caber brand colours and the clear vision of their leadership, we designed, refined and delivered a clean, tactile and visually pleasing facility for this great Scottish business.


A space that inspires – the new coffee school has allowed Caber to tell their distinct story and afford clients the opportunity to experience the science behind the bean-to-cup magic. Meanwhile, their new workshop allows for maintenance in a clean and professional manner – returning machines to their users, as good as new.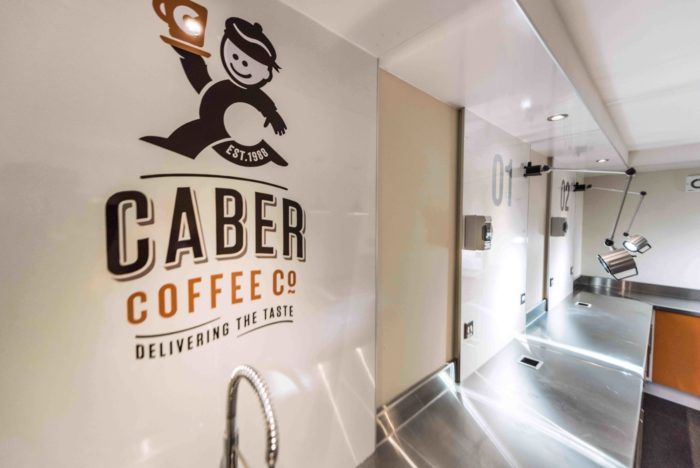 "From the initial design stages, starting with my "vision" of what we needed to create, through to the visualisations of the design and the hand-holding offered by the Tinto Team throughout our project I can attest to the delivery of what I wanted, on budget and to a standard that I'm delighted with."

— Findlay Leask, Managing Director, Caber Coffee


Happy Teams, Better Work
Are you considering improving your work space? Looking to design an office that promotes health and wellbeing?
Lets Talk