Hanon Shop
Hanon is one of the UK's finest sneaker retailers, with a long established worldwide reputation.
Based in their store on The Green in the centre of Aberdeen since the mid '90s, they've hosted countless releases for exclusive and limited edition trainers and apparel over the years, with queues round the corner and high demand for rare collaborations. They approached us to work with them on expanding and redesigning the store to increase its presence on The Green and offer more retail space to show off their wares in style.
Client:
Toft and Toft Ltd
In order to expand on the success of the brand the store itself was expanded into an adjoining unit and underwent a full interior refurbishment. The minimalist and controlled aesthetic of the freshly refurbed store provides an ideal backdrop to exhibit the numerous exclusive and limited edition collaborations that they are known for worldwide.
A simple palette of materials and understated detailing allows the vibrant colours of the much-coveted footwear and clothing on display to take centre stage. Hanon is a gallery of exclusive trainers, a true haven for 'sneakerheads' – a real destination for those in the know – and now bigger and better than ever.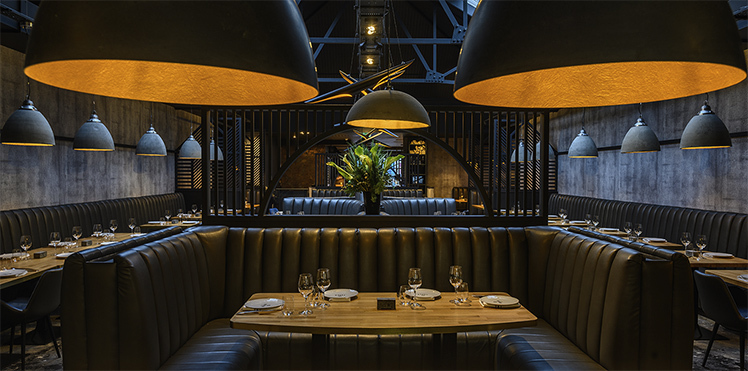 A Place for Happy Customers
We specialise in crafting memorable spaces for bars, restaurants, leisure facilities, hotels and shops.
Let's Talk