Vovem
Situated in the heart of Aberdeen, Vovem is a superior independent steakhouse restaurant, featuring a bespoke bar that turns plenty of heads as people pass by on Union Street.
Having recently completed work on College Bar for PB Devco, they approached us to work on the architecture and interior fit out for this new venture, taking over a unit that had laid empty for quite some time. our Interior Architectural Designer Nina Cradock spent a year working on the project, along with Mark Hadfield, one of our Chartered Senior Architects.



Services:
Architecture, Interiors, Project Management
Vovem catches the eye from the minute you walk through the door. The design throughout the bar and restaurant is stunning – stylish, sociable and a fitting accompaniment to the quality of its much-loved cuisine.



"As a company, PB Devco are absolutely delighted with the end result and this is testament to the work TINTO did in the overall design. It is a truly stunning venue and we are very proud of it."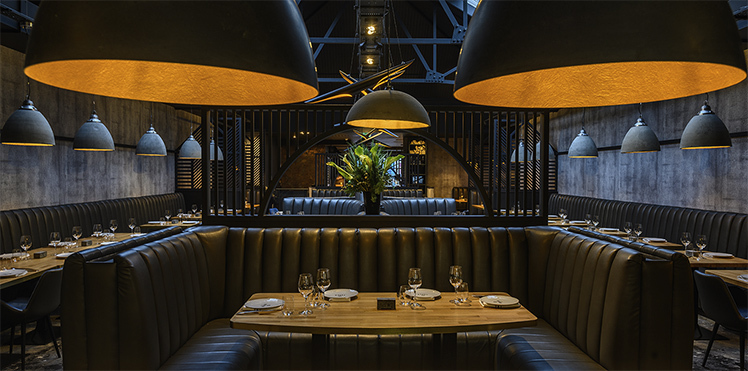 A Place for Happy Customers
We specialise in crafting memorable spaces for bars, restaurants, leisure facilities, hotels and shops.
Let's Talk