21 Crimes
Situated in a basement space on Union Street, 21 Crimes is Aberdeen's very first secret bar...
Accessible only by an ever-changing secret passcode (keep an eye on their social media channels), it is named after the number of offences that would result in deportation to Australia in the 1920s.
We were tasked with creating a beautiful bespoke bar space that immediately transported you away from the hustle and bustle of the busy high street and offered mysterious vintage style at every turn.
Services:
Architecture, Interiors, Project Management
Decked out in a striking blend of vintage patterns, textures and lighting fixtures, this low-lit, high-class speakeasy is home to a long bar, three seating booths (with dedicated volume controls), an array of distinctive bar stools and a series of ornately framed conviction notices – underlining its mysterious and macabre theme.
The elegant vintage style throughout makes for a relaxed atmosphere and a stimulating place to spend an evening. When you enter 21 Crimes you immediately feel as if you could be in a top-class bar anywhere in the world – timeless, placeless and a little seductive. We are proud to bring Aberdeen this unusual first, and work with a client who truly embraced the unconventional.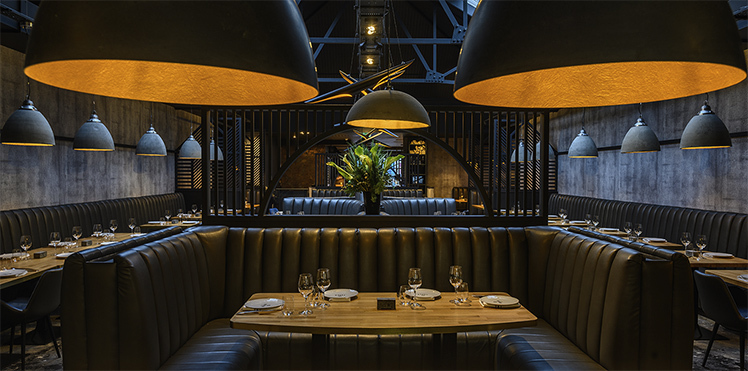 A Place for Happy Customers
We specialise in crafting memorable spaces for bars, restaurants, leisure facilities, hotels and shops.
Let's Talk