The Fishmarket at Soul
Situated in the centre of Aberdeen's busy Union Street, Soul has long been been a popular venue for a night out.
PB Devco contacted us with a view to producing an interior fit-out to part of the building. The Fishmarket at Soul is a new seafood restaurant situated at the back of Soul, in the spacious and comfortable conservatory area – the perfect spot for relaxed and understated dining.
Making use of the bright and airy space available, we laid out table dining in a variety of ways – long padded benches, high stool seating, and traditional two-chair table settings – illuminating the venue with distinctive lighting features and showing off some of that exposed brickwork for good measure. Bespoke wall murals add that extra touch of character and underline that 'Fishmarket' name.
In its use of colours, beautiful lighting and themed wall art, this restaurant is a memorable place for a great meal. As ever, we worked closely with the client PB Devco to ensure all those little touches were just right, and we look forward to more opportunities to create unique dining spaces like this in future.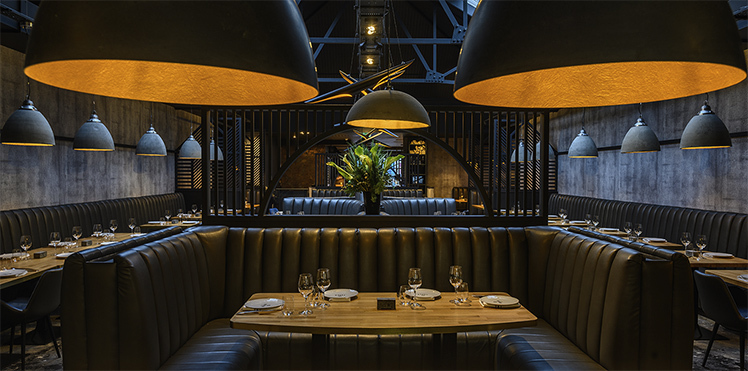 A Place for Happy Customers
We specialise in crafting memorable spaces for bars, restaurants, leisure facilities, hotels and shops.
Let's Talk