Jan De Vries
It's an exciting time when a company goes through a re-branding exercise and are committed to full brand integration – or as we say at Tinto, "walking their talk".
With a stunning period property stripped back to its core, we were tasked with capturing the spirit of the Jan de Vries brand - organic, healthy and fresh! Working in a tight environment, on an even tighter timeline, and in an area of Edinburgh with severe restrictions, it was something to relish.
They key to success was using natural materials, bespoke joinery and the original features of the building to their full potential – a fittingly thoughtful approach to fitting out this flagship store. Wall to floor timberwork, retention and restoration of period details and a beautiful combination of natural light and light fittings capture that freshness and authentic appeal.
A massive success in brand integration, customer experience and giving JdV a brand new template to roll out over their 12 UK stores. With careful planning and close contact with the company, we have created a look that suits the brand perfectly – and the feedback from customers and staff has been very positive. We are looking forward to seeing our design work rolled out across the group.
"The time and effort taken in detailed planning of the store has been rewarded when we see the reactions of customers – they are not used to seeing a healthfood store in this light. We have also been told that this is the best designed healthfood store in the country!"

— Dr Jen Tan, Medical Director of Bioforce (UK) Ltd.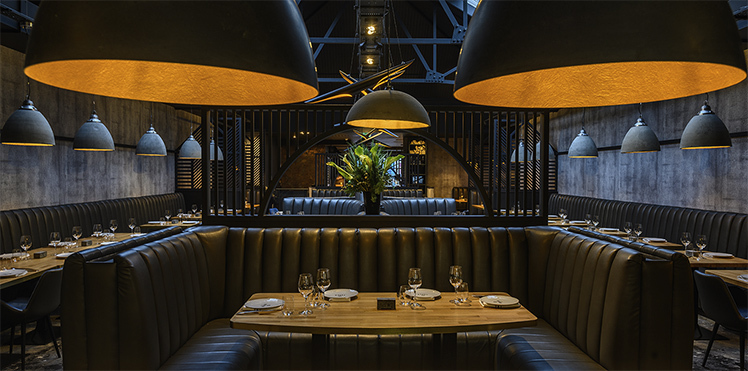 A Place for Happy Customers
We specialise in crafting memorable spaces for bars, restaurants, leisure facilities, hotels and shops.
Let's Talk