Osborne Place
Our clients approached us looking to improve the layout of their space and give their underwhelming kitchen an upgrade to better suit their lifestyle.
They knew how they used their home, what worked for them and what they wanted to change, so we showed them how some small adjustments would really transform their space and deliver an impactful difference to their lives…
Our aim was to provide our clients with a bright and open kitchen and dining room, while also upgrading the kitchen to fit the size of the house. It was important that the new space would not overwhelm or disconnect their existing family room, as our clients were happy with this room and it functioned the way they wanted it to.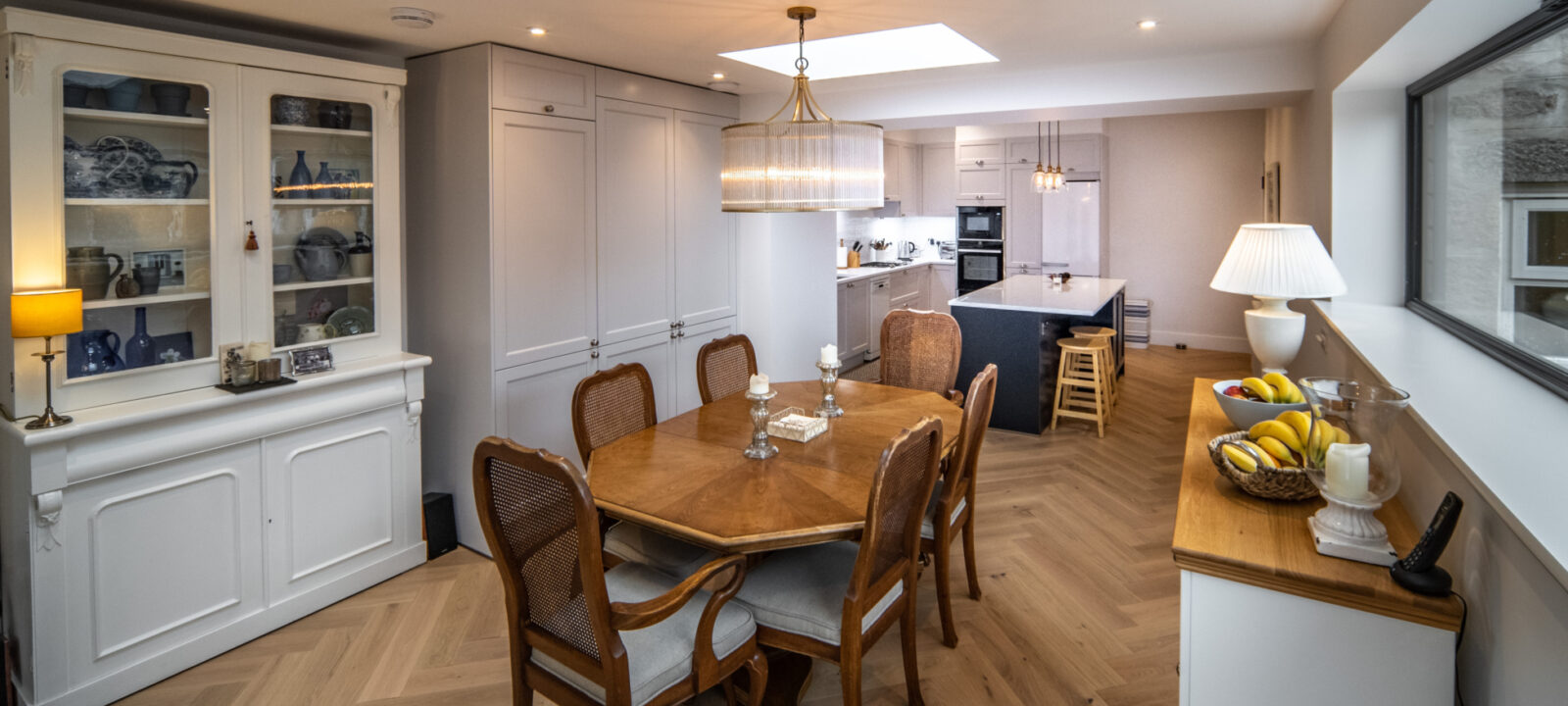 We used the dark, empty space in the garden to add a small extension and create a bright kitchen/dining room, which then gave them the kitchen area they desired, with a seamless connection to the existing family room. There were some key pieces of classic, statement furniture our clients were able to keep, and it shows how a new environment can make key pieces look completely different!
A key focus was to add as much natural light as possible and be able to see out into the garden, without looking directly into their neighbours. In order maximise light and retain privacy, we added a high-level window and 2 rooflight windows over the dining space, to brighten up the whole room and eliminate the dark feel the room previously had. Looking to the exterior, the Siberian larch timber cladding and Aluclad windows gave the extension a modern look which sits nicely alongside this traditional home.
This project is a great example of how less is more, and how a small change can have a big impact. With an increase of only 9.3 square metres, we were able to upgrade and completely transform the kitchen, providing our clients with a large, open kitchen that suited their needs and made a big difference to their home.